CinefestOZ: Greenhouse by Joost MIFF
Next screening Friday 26 Aug from 8:15pm to 10:15pm
By CinefestOZ & Margaret River HEART | (Unclassified) 2 hr mins
Imagine a house that grows its own food. That's the vision of environmental campaigner Joost Bakker, who was once dubbed the 'Poster Boy of Zero-Waste Living' by The New York Times.
This inspiring feature documentary follows Bakker as he builds a self-sustaining home, an ecosystem that provides its occupants with water, energy, shelter and nourishment.
Joined in his work by internationally acclaimed chefs Matt Stone and Jo Barrett, Bakker faces his fair share of challenges to finish the home. Bureaucratic delays, COVID shutdowns and blackouts all threaten the build. But ultimately, Greenhouse by Joost [email protected] is an uplifting look at the teamwork and ingenuity behind a paradigm-shifting project that bursts with life.
Filmed over the course of a year in beautiful central Melbourne, Greenhouse by Joost [email protected] cleverly incorporates social media content to demonstrate the reach and influence of Bakker's project. The documentary was created by the multi-award-winning Australian production company GoodThing Productions.
The screening will be followed up with a Q&A with the filmmakers.
[email protected]: A Presentation of the Melbourne International Film Festival Premiere Fund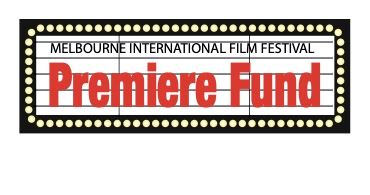 For more information on the Margaret River HEART including the location, information and to subscribe to their newsletter, please visit their website.
Why not plan a South West adventure at the same time as CinefestOZ? We recommend making accommodation, restaurant and tour bookings early to avoid disappointment. Plan your stay and 'wander out yonder' with Western Australia in Australia's South West and Visit Bunbury Geographe.
For information on how the COVID-19 pandemic may affect your festival experience, please visit our website.